The "industrial sculpture" island is a stone monolith in combination with Eulithe (lightness) and aluminium (mechanical resistance), with support of elements (sides and terminals), which act as a base.
---

Stone and Wood
The main players of Lignum et Lapis are stone and wood: materials used exclusively for design and project creativity. Formal study and technologies have allowed the production of islands, worktops and workbenches in stone: true physical industrial sculptures.
---
Unique Door
The unusual door enhances the fineness of natural wood with its exclusive stave design in variable widths and distances. It is available in various finishes: larch, mahogany, Nordic Oak and in all the lacquer colours from the Collection.
---
---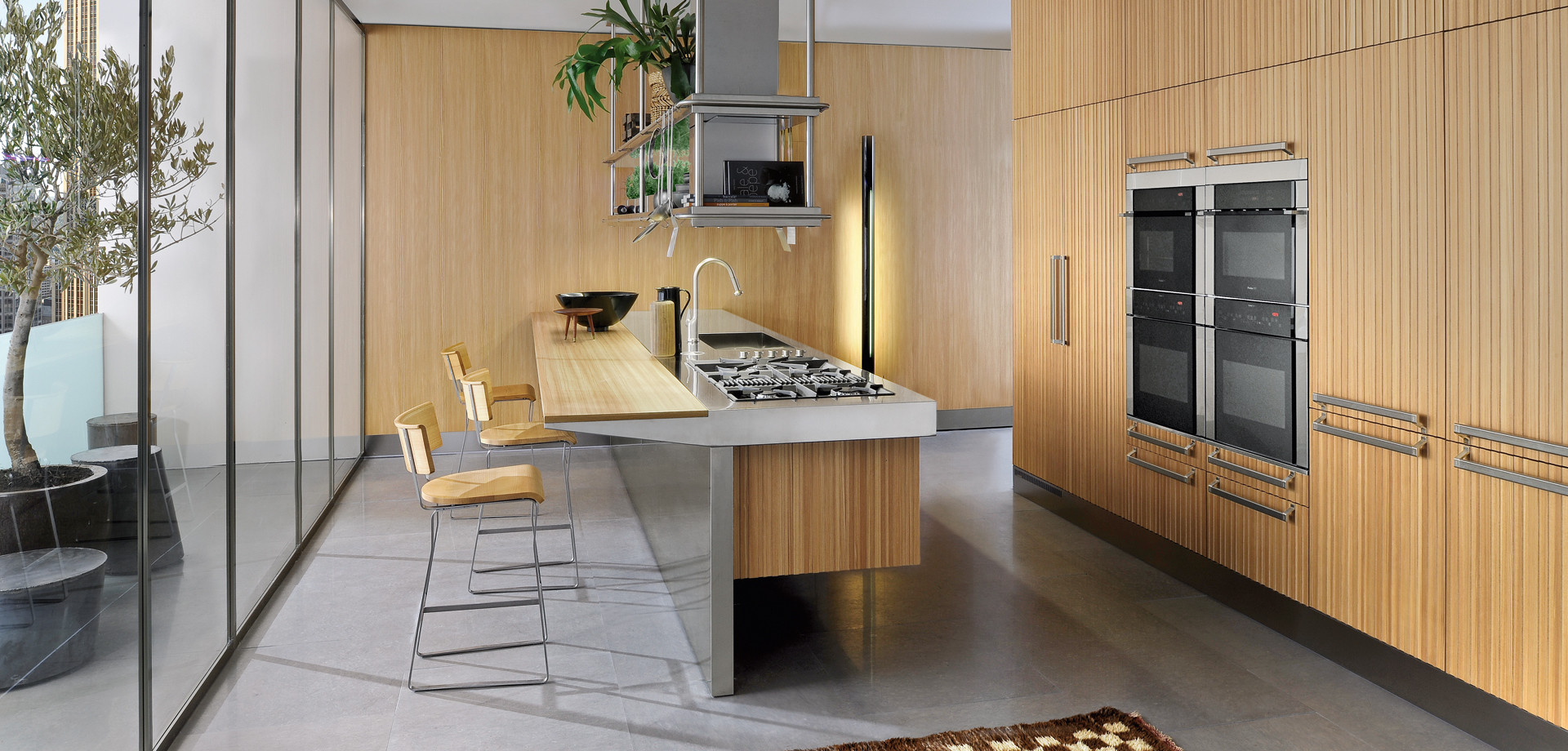 Stainless Steel
Lignum et Lapis with worktop in stainless steel and rear snack bar with 2 cm thick larch insert, back and side panels in stainless steel. The suspended base units have doors in larch staves and Greca handles.
---
---
Smart Details
Lignum et Lapis island in the stainless steel version with snack bar in wood and doors in vertical staves with Greca handles.
---