Gamma by Arclinea is the totally modern kitchen concept that is now part of the Arclinea Collection, expanding the range and providing simple, flexible, clear answers to the most up-to-date, diverse design needs. It teams the primary values of Arclinea – quality, functionality, customisation and socialising – with a huge selection of finishes, almost unlimited potential combinations and a wide range of prices.
---
Gamma is the kitchen dedicated to the new market, to a new world that seeks accessible personal luxury, for everyday use but always extraordinary. Gamma is a 'kitchen concept' that provides simple, flexible, clear answers to real design needs with a huge selection of finishes and almost unlimited potential combinations.
Gamma was created in 2013 as the evolution of Gamma 30, the successful, historic Arclinea product from 1970. Today it is a complete range, reaching right across the board to mix and match with all the products in the collection and integrate all their aspects of substance, design and architecture.
---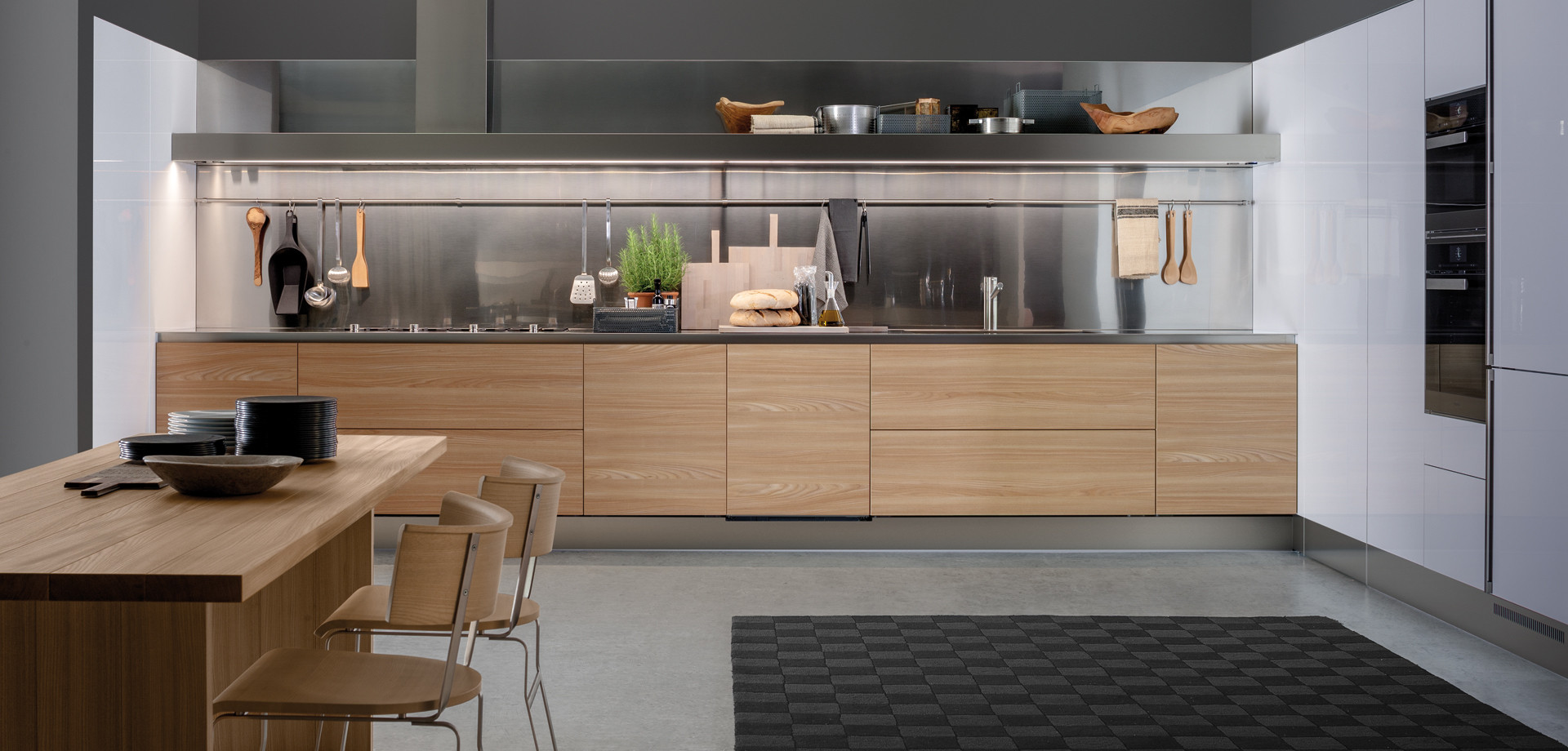 Gamma straight
Gamma in NTF elm wood and glossy white thermoplastic. WIC (Walk-In-Closet) corners for storage.
---
---
---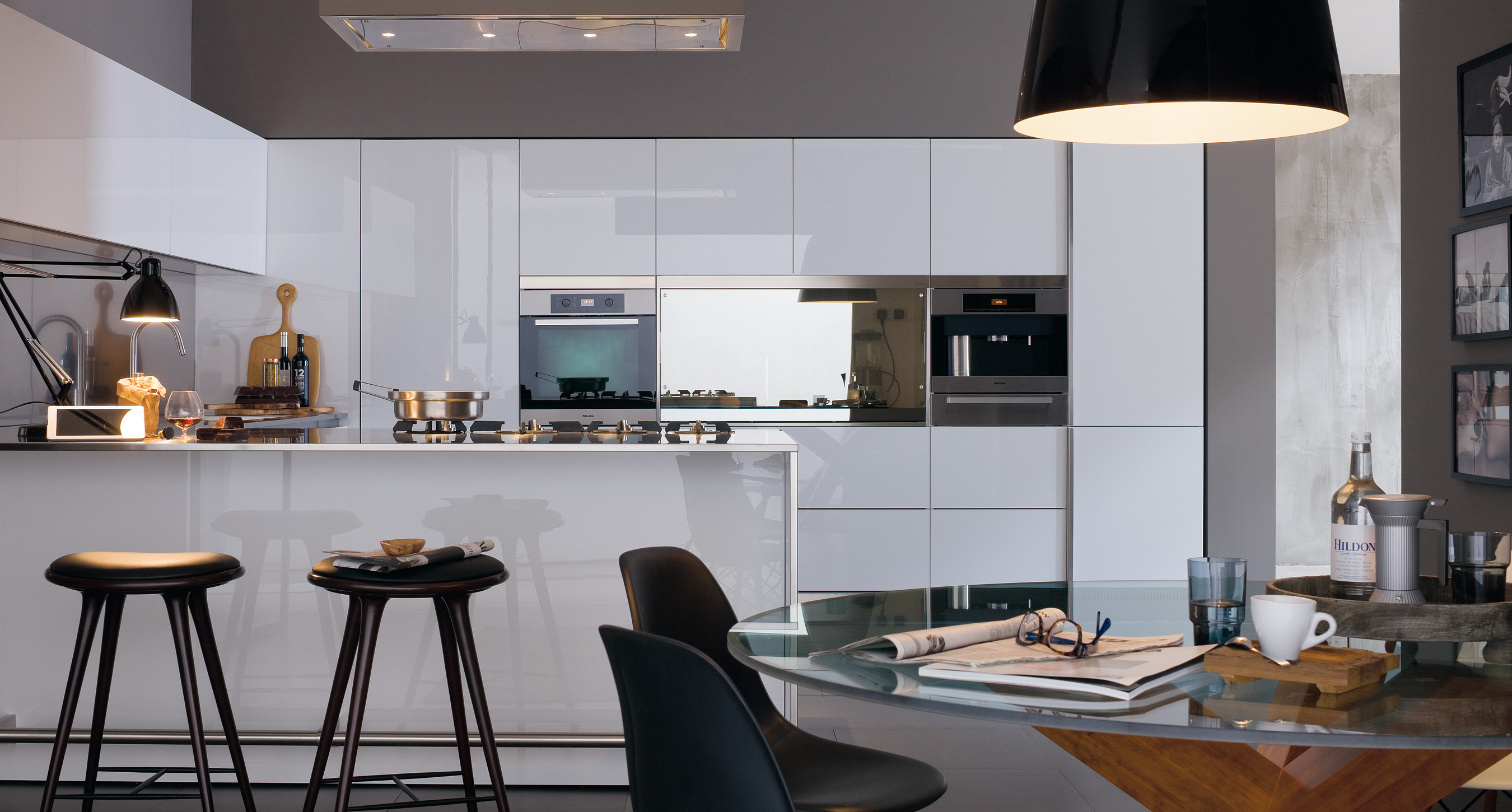 Peninsula
Gamma in the peninsula version with glossy white thermoplastic door and stainless steel worktop, comprising a 6 cm structure plus 2 cm top. Snack bar with footrest and side panel in stainless steel with adjustable plinth. The wall of tall units houses the very useful MAC (Mini-Appliances-Container) and WIC (Walk-In-Closet).
---
---
Outdoor
Gamma also goes outside, with infinite professional outdoor solutions, all highly customisable.
---