The island for everyday rituals with worktop in 20 cm thick stainless steel has a built-in wood-slatted table. The design concept of Convivium: the closed area of the made-to-measure Closet and the island, an open area for preparation, cooking and eating food.
---
Convivium is open space, a kitchen as an agile organised area, where being together becomes something to share anew every day, a place where a whole series of concrete actions – storing, preparing, cooking – are turned into rituals and emotions. Aromas in the kitchen tell of familiar tales or distant places, old recipes are handed down and new ones experimented and most importantly, everyone eats together around the big table.
Convivium furnishes the walls of a room that becomes warm, welcoming and functional, with island-table in the centre and canopy shelves running round the whole room at picture rail height.
---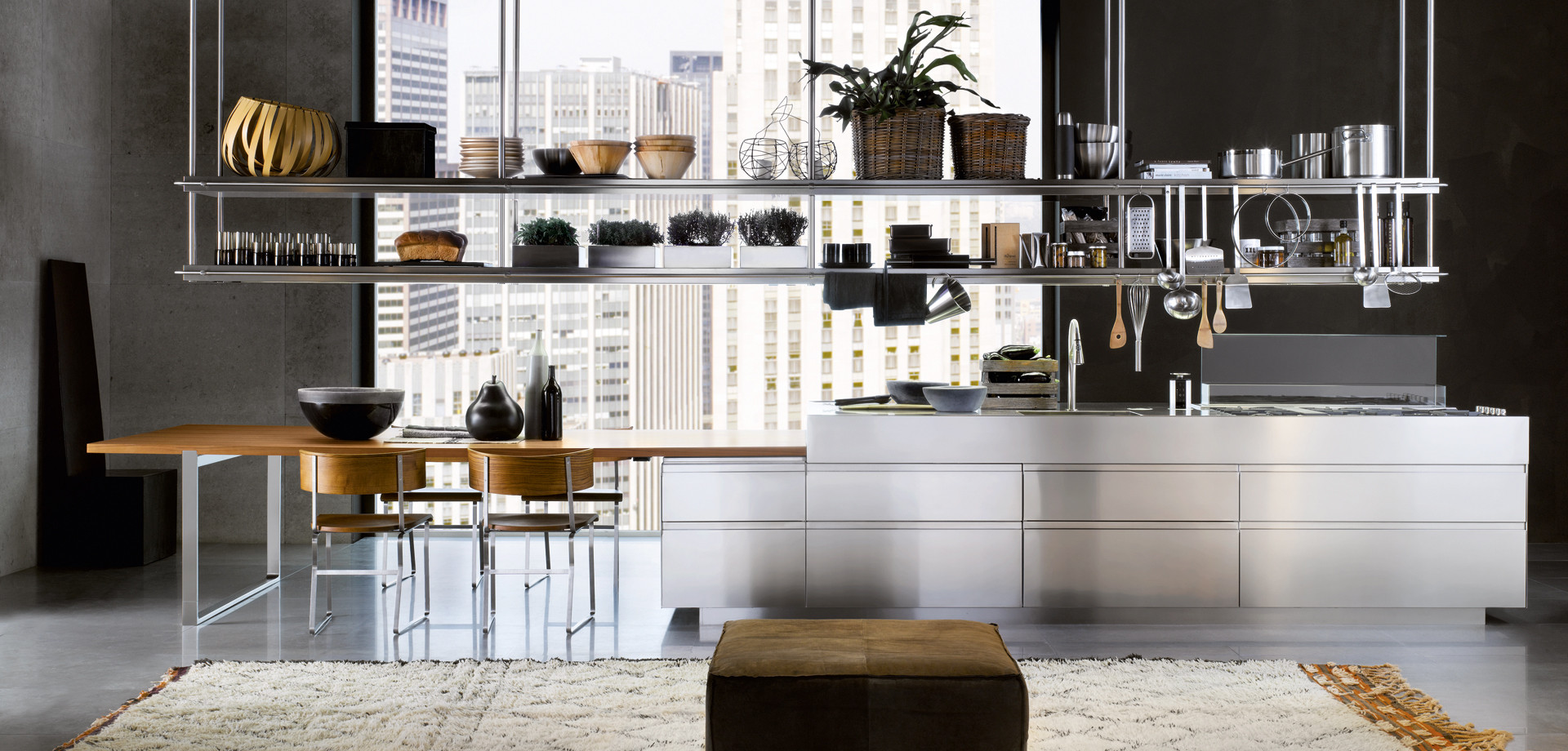 Convivium isola+closet
Convivium island with Elegant door in stainless steel, 20 cm thick stainless steel recessed worktop, professional hob and sink, Hide hood for top. Adjustable height Up-Down slatted table in teak. Over the island, the double shelf in stainless steel.
---
---
Mensolinea shelf
The ideal solution for fitting out the space between base and wall units. In aluminium with stainless steel finish and made to measure, it is ready to be accessorised with a variety of options.
---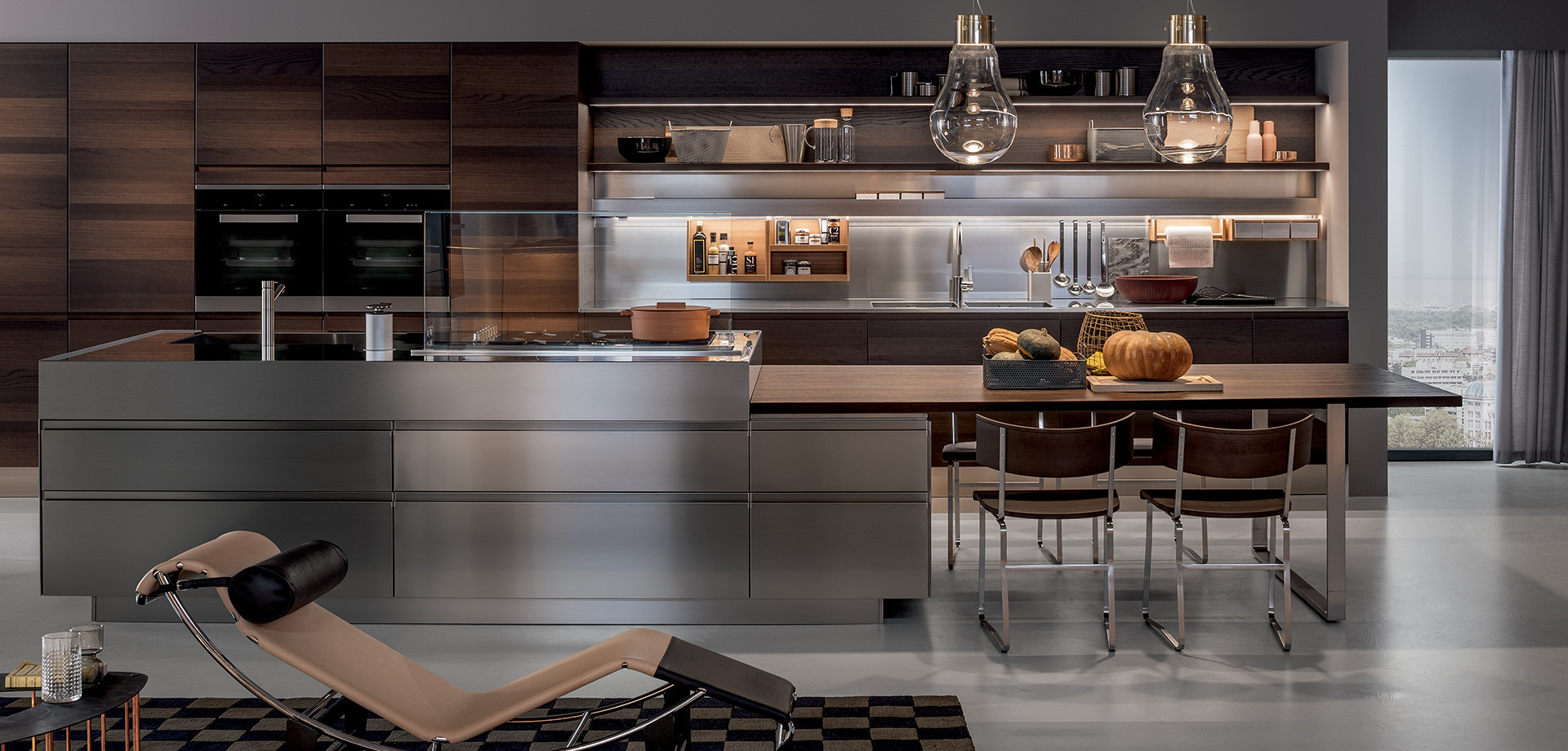 Convivium island+tall wall unit in NTF fumé oak
Convivium island in stainless steel, Hide concealed hood for top, sink and Up-Down table in NTF fumé oak. Tall wall unit and base units with Convivium Elegant door in NTF fumé oak. Over the base units, accessorised Mensolinea shelf, shelves in NTF fumé oak with built-in LED light.
---