The Stove is the distinguishing feature of Artusi. This stainless steel island features a 12 cm thick recessed worktop, professional 5kW burners and cast iron pan-rack, professional sink and sliding chopping board. The back of the Stove has 35 cm deep open shelves.
---
Artusi is strength, rigour and design awareness. A project by Antonio Citterio that was the outcome of development and amplification of the innovative criteria of Italia, translating them into multi-purpose, independent, ergonomic stainless steel units. Resolute and powerful yet extremely flexible, Artusi offers complete freedom for personalised home kitchen layout and design.
Wood, lacquers and laminates join forces with steel to give a wide range of personal solutions. Artusi has been modernised over the years, leading it to become the highest example today of the professional kitchen specifically for the home.
---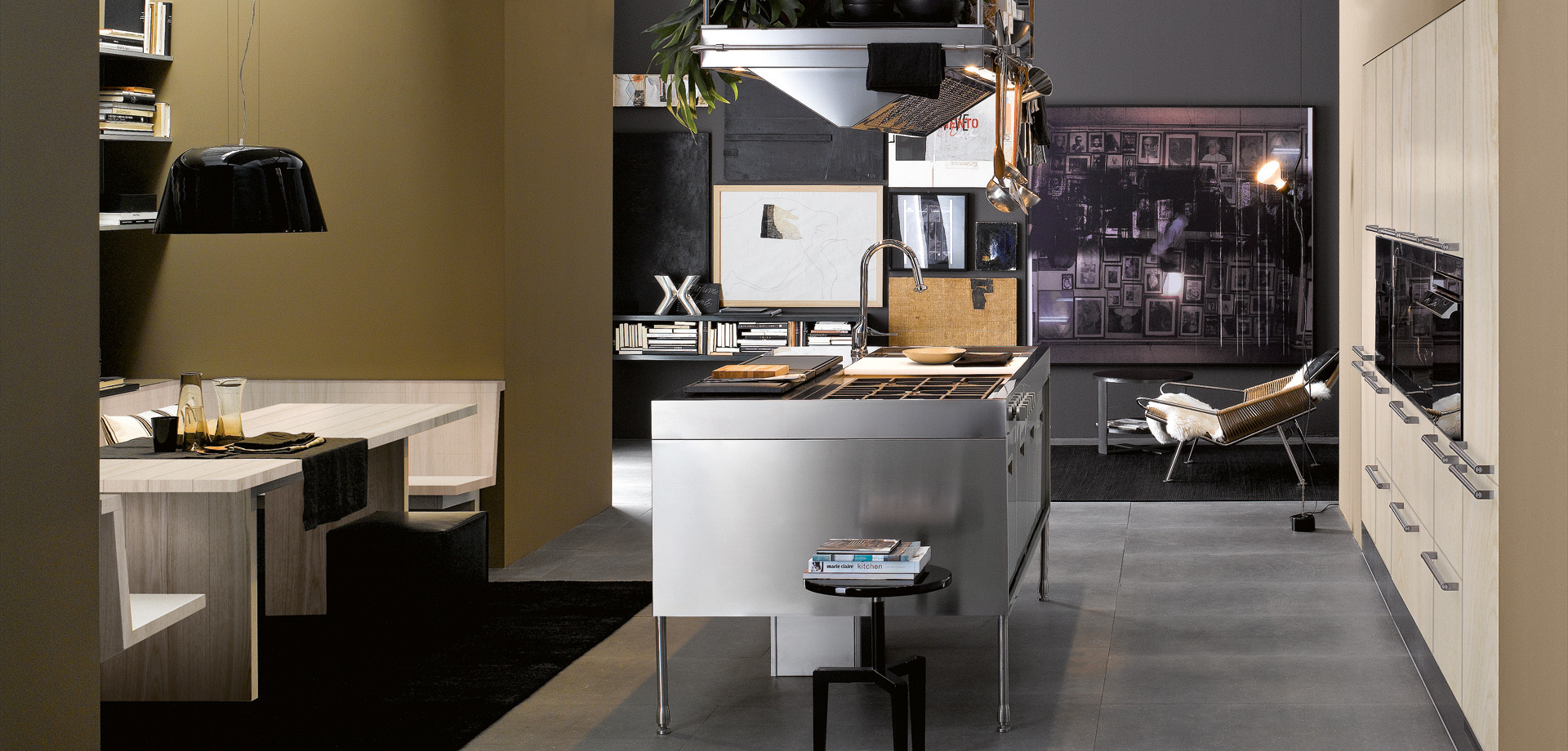 Artusi island+wall and living area
Layout with Artusi island in the middle of the room (180 x 105 x 99 cm h) with Artusi ceiling-mounted hood in stainless steel, table and bench in wood. Right: wall of tall units with in-wall dishwasher, MAC, oven, drawers and accessorised deep drawers.
---
---
Artusi Free Standing
Artusi Stove is available in an island or wall version in two sizes. It has stainless steel doors with recessed handles. It always stands on 35 cm tall adjustable feet in stainless steel.
---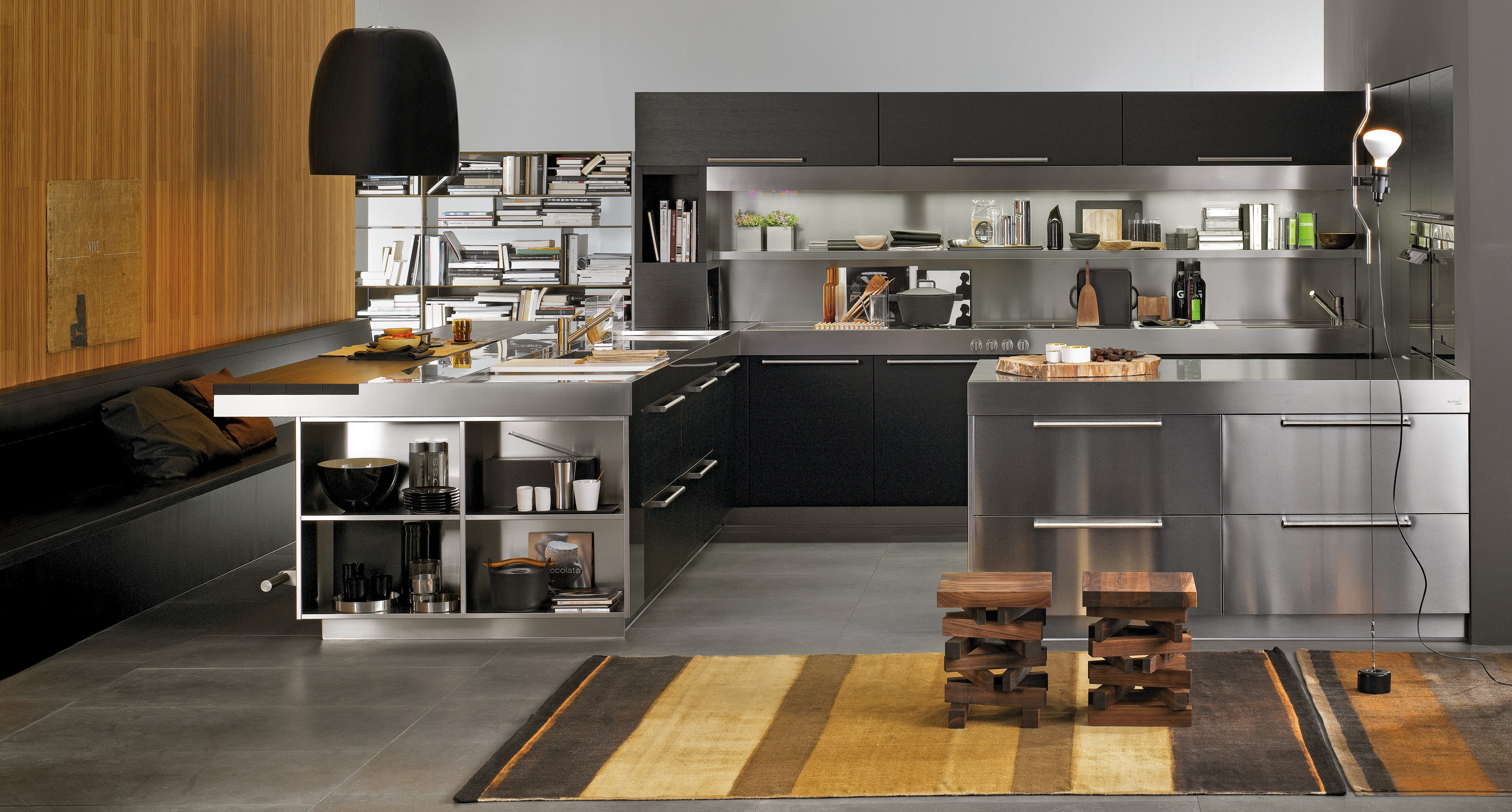 Artusi Gourmet
This is the professional kitchen with the measurements, performance and widest design versatility for home use. High-content evolution that powers up the concept of domestic professionalism, the natural 'vocation' of Artusi. Artusi Gourmet is made-to-measure, up to 3 metres. It always comes on feet and can be fitted with any of the doors from the Arclinea Collection.
---