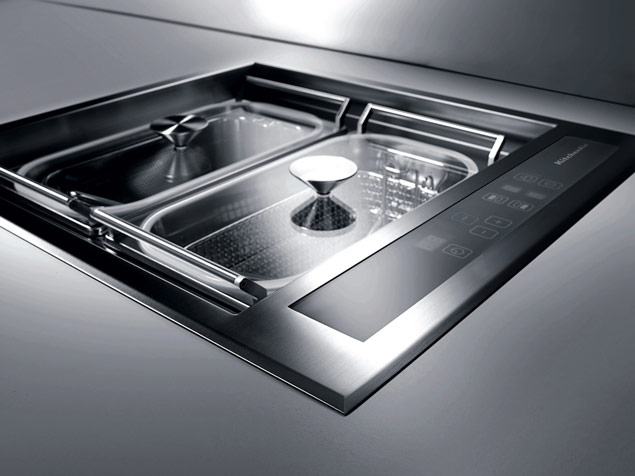 Chef Sign cookingmodule
5 ways to express your creativity
Creativity in motion takes new. unexpected forms. The Chef Sign cooking module can indicate change your identity on you and your delicious creations. By agnolotti with green asparagus and a vegetable tempura to a roast beef with herbs crust and a slow cooked chicken stew, you trust fully on your creativity.
Cooking / Poaching
Traditionally one of the most popular and simplest cooking methods, which is now even easier with the Deep induction trays. Specially developed accessories make it easy to drain pasta and vegetables.
Roast
With direct and precise temperature control, food which is normally prepared in the oven, can be roasted directly in the multi-purpose pan.
Bake / Fry
With the dishwasher-resistant steel frying baske, fried foods are evenly cooked and remain delicious light and crisp.
Steam
The special steam surfaces above the baskets are ideal for steaming and thus the taste, smell and texture of the food are maintained with very low loss of vitamins and minerals.
Cooking on low temperatures
With the technology of KitchenAid ivery low temperatures and timings can be set extremely precise . With an exceptionally smooth preparation it is possible to keep the nutritional values and texture of the food.